OTHER MINISTRIES
Educational Ministries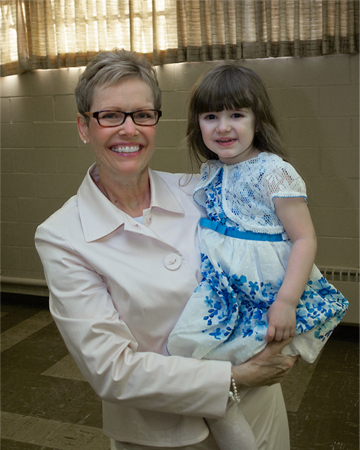 Educating people on the content of God's Word, and helping them to apply what they learn to their lives, has been at the core of Judson Baptist Church since its founding as a mission Sunday school in the early 1920s. Today, we carry on this legacy in a variety of ways:
Expository Preaching - Each Sunday morning worship service contains a message from a particular text of Scripture. The pastor works his way through books of the Bible, preaching each section in turn, explaining its original context and meaning, and helping to bridge the Truths of the Bible to our lives today.

Sunday School - During the school year, we offer Sunday school for all ages at Judson Baptist. Our teachers are all gifted and called to help a particular group of people study, understand, and live out the unchanging Truths of Scripture in our rapidly changing world. We are currently planning to offer more classes in the near future.

Midweek Service - (Note: our midweek service has not resumed yet, since Covid.) Our midweek service meets every Wednesday night at 7:15 (September-May) in our chapel. We guzzle coffee, snack, sing, pray, and study God's Word, generally through short, uplifting messages.
Kids' Summer Programs - During the summer, our kids have special opportunities to come together for games, crafts, and learning. Whether a weekly kids's club, game nights with other churches, or a traditinoal week-long VBS, Judson kids love to have fun and learn about Jesus. For specific planned events, please see our Church Calendar.
Music Ministry
Music is an integral part of worship at Judson Baptist Church. Our Minister of Music, Dr. Hajin Kim, is an incredibly gifted pianist, organist, and worship planner. Week by week, music plays a role at Judson Church in several ways:
Corporate Praise & Worship - Most of the songs we sing together on Sunday mornings are traditional hymns of the faith. We also sing some more contemporary music, often accompanied by modern instruments. Our Wednesday night services feature more informal praise choruses and modern hymns with guitar accompaniment.

Instrumental & Special Music - We are frequently blessed with instrumentalists and soloists, providing sacred music to aid us in worship, prayer, and meditation on God's Word. Violins, flute, clarinet, brass, and guitars are common elements in our worship service.
Mercy Ministries
Our diaconal ministries are very important to us at Judson. Our Lord Jesus put a great emphasis on visiting, comforting, and helping the poor and needy, and on honoring the aged. As such, Judson carries out a multifaceted comfort ministry, headed by the pastor and the deacons. We visit those who are in the hospital and those who are unable to leave their homes and come to us, regularly bringing them communion. We also have special potlucks several times a year, in which the congregation eats together and then brings food out to the homes of home-bound members and friends. We also take part in several community ministries, such as Homeless Angels, through which we show the love of Jesus through acts of love and service. Our mercy ministries also extend far beyond our church, by way of our Love Clothing Center, which provides thousands of needy children with clothing every year (click here for more information about the Love Clothing Center).

Missions and Outreach
Our commitment to missions begins in our own community (with our Love Clothing Center and other local efforts) and reaches out to every nation through our support of such varied mission offerings as One Great Hour of Sharing, World Mission Offering, and the Retired Ministers and Missionaries Fund. Our women's circles (part of the American Baptist Women's Ministries) have for years sent, not only financial, but material support to various missions endeavors right here in Lansing and around the world. For more about American Baptist missionaries, see the website of ABC International Ministries.

Judson also has a history of carrying out creative methods of outreach, including Halloween and Back-to-School parties for local children, dinners for local public servants, and a variety of other programs. We are always looking for the next way to share God's love.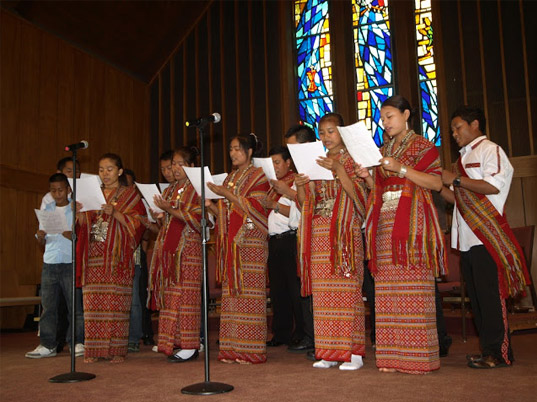 Judson's Open Doors
As an outpost of the Kingdom of God, Judson Baptist Church has happily shared our facility with many other groups and congregations. In addition to housing regular meetings of our chartered Boy Scout troop, Judson has opened its doors to churches who have found themselves, for a time, without a building in which to worship, and in the past fifteen years, has offered permanent space to refugee congregations. For nine years, Lansing Chin Baptist Church (a Burmese congregation) grew from a small fellowship into a thriving church, while meeting in our facility. There are currently four worship services at Judson each Lord's Day, in four languages (Nepali, Swahili, Spanish, and English), serving Christians from four continents! These relationships have given us many opportunities to experience the wideness of God's kingdom through other cultures.